Who is an extra firm mattress best designed for?
For those who prefer to sleep on their backs or are of a heavier stature, you may prefer an extra firm mattress. Generally back sleepers need more support than someone who sleeps on their side, as it needs to support your shoulders and hips without letting the middle of your back to sink into the mattress. People who are in a heavier weight group may prefer an extra firm mattress as the high tension in the springs can fully support you. This ensures you wake up feeling supported and you can wake up without aches or pains.
What about front sleepers?
There are many reports that suggest that sleeping on your front should be avoided as it can put a lot of strain on your neck and back. A lot of our weight is in the middle of our body so if you lay on your front you will not be able to maintain your natural spinal alignment. However, if you can't stray away from your favourite sleeping position, a firmer or mattress would be better designed for you, suggesting an extra firm may be too much for this position.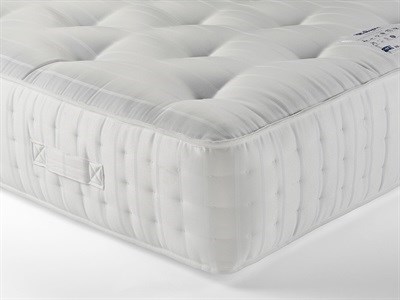 Today's deal:
Relyon Ultimate Ortho Support 1500 Pocket Sprung Mattress from £585.65 (at Mattressman)
Extra Firm, Pocket Sprung, Natural, Free Next Day Delivery
Description
Relyon's Ultimate Ortho Support is made in Britain and is certainly a mattress you can 'rely on'. Perfect for people who need the most supportive of mattresses, or simply don't like softer mattresses. Benefits of this mattress include that its double sided and includes handles, which makes this a very easy mattress to care for. Relyon offer an 8 year guarantee with this mattress.
---