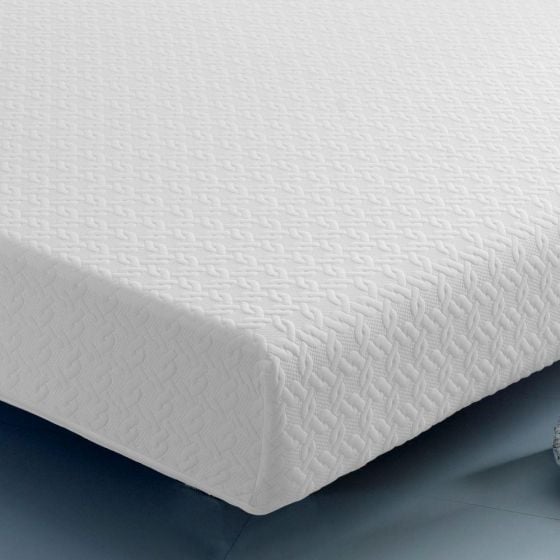 Today's Happy Beds deal:
Ultimate Ortho Reflex Foam Support Orthopaedic Rolled Extra Firm Mattress from £144.99
Highlights
High density supportive Reflex Foam
Suitable for all types of bases
Silent – No Spring
Sanitised fabric with Anti-Dust Mite, Hypoallergenic and Non-Slip features
Made to National Bed Federation standards, ensuring peerless British quality
Being a complete high density Reflex Foam mattress, Ultimate Ortho is an exceptional product offering great level of extra Firm support to your body from head to toe as it makes sure that your weight is distributed evenly for a better sleep.
The Ultimate Ortho mattress is crafted with light quilted fine damask fabric which is hypoallergenic and anti-dust mite. Zip off fabric cover can be easily removed for a dry cleanable.
This product is supplied vacuum/rolled packed for your convenience and is suitable for all types of bases.
Made to British Standards/Regulations and approved by NBF (National Bed Federation).
---